SSO Agent errors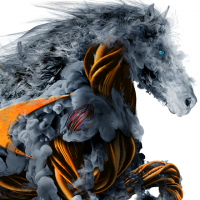 Advise
Newbie ✭
I recently noticed that I'm getting some different alerts in my email related to the SonicWall SSO service.
In my network I have machines with Windows XP and W7 in a different VLAN from computers with Windows 10 (only Windows 10 has full access to the internet).
I have a Firewall SonicWall NSA 2600 + HA and two servers running (redundancy) SSO Agent version 4.1.6.
Checking the SSO agent settings, I notice that it is unable to connect with the domain controllers. I tried to solve this problem by enabling the ports mentioned in another SonicWall KB but it didn't work.
On one of the servers running the SSO Agent, I tried to install the latest version of the Agent that I found on mysonicwall.com. When will I run the setup process. I get this error:
apparently all the necessary settings and ports are open, but nothing makes this agent communicate with the server.
When we access the SonicWall SSO configuration menu, we can perform a connection test with the agents and everything works perfectly. But when we checked the email report, we noticed the errors in the first image of this text.
Has anyone experienced this and had a solution?
Category: Mid Range Firewalls
Reply
Tagged: