Portshield Issue - NSA240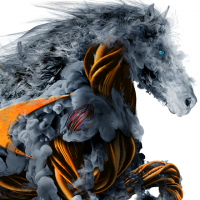 Jason_W
Newbie ✭
First up I know this is an unsupported Firewall and we do have replacements ready to ship but the company has just been purchased by another company so we're in a bit of a holding pattern whilst they decide what they're doing.
On the Portshield group page I can see that 3, 4, 5, and 7 are all the same colour and that X3 has the white surround so I believe this says that all those ports are shielded to X3 and that's the master port. However I am unable to make any selections on this page. No matter where I click on the ports nothing highlights or selects. I need to remove X7 from this group but I can't find any way to do this.
I have created a new zone and set X7 up with a static IP but when directly connected the device is not getting an IP just the APIPA so I'm sure it's something to do with the Portshield as it says "Independent" the same as the other interfaces with the same colour. Unfortunately this firewall is several thousand miles away so I can't just go and connect and the time difference makes it difficult to get someone on site available during working hours.
I'm also loathe to make any radical changes that could potentially break the whole thing and take the site down.
Thanks,
JW
Category: Mid Range Firewalls
Reply