Issue with multiple WAN port packet loss.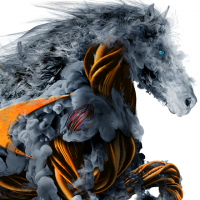 themuniitguy
Newbie ✭
Having an interesting issue here. We recently replaced a 3600 gen 6 with a 3700 gen 7. We used the migration tool, etc. no issues. We are constantly seeing 100% packet loss on 3 WAN interfaces every 40-90 minutes for around 15-30 seconds. All at the same time. These WAN interfaces are connected to different providers and not connected to each other other than on the 3700.
On the 3700 we have probes set up which aren't seeing any drops on those interfaces. Pinging from the LAN side we see the random 100% packet loss on all interfaces. No packet loss on the LAN interface of the 3700 either. From home I've been pinging those three WAN interfaces and not seeing any drops. If I'm connected to our VPN via GVPN client I get disco'd when the packet loss is occurring. I've spent in inordinate amount of time with support trying to figure out what's going on and am at wits end. I'm starting to suspect the physical hardware itself.
Any thoughts?
Category: High End Firewalls
Reply