Cannot connect client programs over Global VPN with wired connection, but can with wifi connection.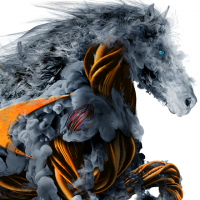 GUSA
Newbie ✭
TZ470, SonicOS 7.0.1-5065-R2799, latest Global VPN client from website. This happens from multiple locations with different computers. Different ISP's and different wifi and Internet equipment.
When the remote laptop connects to the local router over Wifi and connects with the Global VPN client, they can ping the servers that the the client applications are supposed to connect to, and the apps can connect to those servers.
However, if the laptop connects with a hard wire to the local router and then connects with Global VPN, they can still ping those servers, but the apps are never able to connect. They just hang or fail connecting. This is true for two different servers and applications. The only difference in this scenario is the remote laptops connection to their local networks either wired or wifi. Wifi works. Ethernet cable connection does not. (No, they are not connected to wifi and wired at the same time.)
I have asked SonicWall support of this but did not get any kind of answer or explanation. We recently factory defaulted the TZ470 and did a minimum IPsec activation and setup, and the issue still occurs.
Reply