Getting a Sonicwall To Stop Port Remapping Guidance needed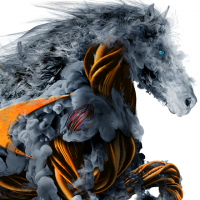 bob
Newbie ✭
I'm pulling hairs out over sonicwall still remapping sip ports on our devices. I'll list out my steps so far, but if anyone has a successful guide to preventing ports from being remapped by this device on UDP please share your steps or review my own for missing ones.
SONICWALL
1)In Network-VOIP
-Checked off every single setting, ensuring that only sip transformations are enabled in this VOIP section of Firewall. 
2)In Network-DHCP Server Settings-Lease Scopes
selected Add static
set IP desired under IP address, set MAC under ethernet address, left lease time at 1440, set gateway & subnet from CMD-ipconfig/all found data.
3) Network-services
Added services: named R!ATAFaxUDP
5060-5080 UDP ports 
4) -Network-NAT Policy/Rules (2 entries)
Named: No SIP Port Remap WAN-To-LAN & No SIP Port Remap LAN-To-WAN
Source LAN Destination WAN for Service R!ATAFaxUDP
Source WAN Destination LAN for Service R!ATAFaxUDP
Under Advanced for both of these, unchecked 'source port remap'.
Rebooted devices, issues persist. 😓
Category: Entry Level Firewalls
Reply
Tagged: