HSTS Errors. VPN sites (ExpressVPN, Nord, etc) not accessible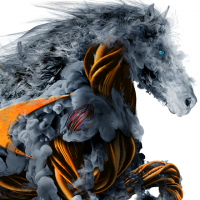 mcaouette
Newbie ✭
Using Sonicwall NSA 4600. Trying to access these sites with Firefox, Chrome, or Brave results in this error below.
Sonicwall logs show no issues. Disabled App Control with no change.
These sites work when I'm out of the office.
Thanks for any help
Your connection is not private

Attackers might be trying to steal your information from www.expressvpn.com (for example, passwords, messages, or credit cards). Learn moreNET::ERR_CERT_AUTHORITY_INVALID
www.expressvpn.com normally uses encryption to protect your information. When Brave tried to connect to www.expressvpn.com this time, the website sent back unusual and incorrect credentials. This may happen when an attacker is trying to pretend to be www.expressvpn.com, or a Wi-Fi sign-in screen has interrupted the connection. Your information is still secure because Brave stopped the connection before any data was exchanged.
You cannot visit www.expressvpn.com right now because the website uses HSTS. Network errors and attacks are usually temporary, so this page will probably work later.
Category: Firewall Security Services
Reply