Question about Access Rules on TZ300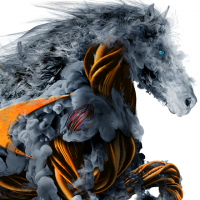 sdeyoung
Newbie ✭
Hello all,
I've been using a test FW to try and secure and lock down the access rules in hopes that I can apply this to our current environment. The purpose is to only allow services that I want. Whenever I make a rule from LAN to WAN, choose my Source: LAN subnets and Destination: WAN interface and either HTTP or HTTPS as a service I can't seem to browse. If I open it up to Any, Any it works fine.
It kind of works using this config from: LAN to: WAN | Source: LAN Subnets Destination: Any | Service: HTTPS. Can browse to https://www.google.ca but if I try getting to say Facebook it will not load the page.
I currently have all security services turned off, no content filters.. Not really sure what I'm missing. Just curious what everyone else is using as their default for HTTPS traffic out. I'm sure I'm missing something. Any tips or suggestions would be greatly appreciated. Also I should mention that this is a fresh factory default FW with only 1 rule from LAN to WAN and it's set to priority 1.
Thanks!
Category: Mid Range Firewalls
Reply
Tagged: