Unable to print from WLAN - using Layer2 Bridged Mode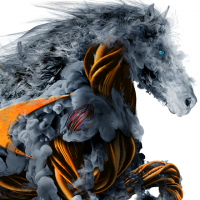 SHensleyCCMC
Newbie ✭
Setup:
Port X4 is the main LAN port, IP of 192.168.3.X - This is connected to a switch in the main rack, feeding devices in the main part of the building which includes a few copiers.
Port X3 is on Layer 2 bridged mode (secondary) where port X4 is primary and set up as WLAN - A cable is going to go from this port to another portion of the building into a POE switch which will feed computers, printers, and severalSonicWAVE APs, (I have the setting to allow non-access point traffic). There is also a VLAN Sub-Interface for guest WiFi.
Symptom:
When I hooked a POE switch up to port X3 locally to test, and provisioned an AP, I was able to connect a desktop PC to the same switch the AP was connected to and it worked fine. I connected a laptop to the AP and it worked fine on both SSIDs (Staff and Guest). I moved one of the copiers from the main switch to the switch on port X3 as well, to test. I could print fine from the computer and other computers on the old switch, but here are the results from the laptop connected to the SonicWAVE AP: Could ping that copier and get replies just fine but I could not send print jobs or open the web control panel of the printer through the browser. Something odd I should note: about 3 out of the 20 some times I tried, the web page for the copier appeared, but if I clicked a link to log into the copier or anything, it would not go anywhere and time out again. I made sure to clear the cache each time to make sure it wasn't that which was coming up. Anyway I moved the copier back to the old switch that is on port X4 and could print and access the web page of that copier again. The access rules look OK to me. I added a snip of them and the port configs to this question. Could someone point me in the right direction?
Thanks!
Shannon
Category: Entry Level Firewalls
Reply
Tagged: