Reach server behind site-to-site vpn from SSLVPN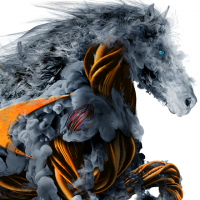 Arne
Newbie ✭
Hi,
I have a site-to-site connection between my firewall (TZ370 HA) and 10.1.1.0/24. That is working fine.
Now I want to reach that network from behind my sslvpn connection, but my firewall is dropping my packets (Drop Code 727 Packet dropped policy drop)
Ethernet Header
 Ether Type: IP(0x800), Src=[00:11:22:33:44:55], Dst=[2e:b8:ed:c0:39:11]
IP Packet Header
 IP Type: ICMP(0x1), Src=[10.123.10.100], Dst=[10.1.1.15]
ICMP Packet Header
 ICMP Type = 8(ECHO_REQUEST), ICMP Code = 0, ICMP Checksum = 18543
Value:[1]
DROPPED, Drop Code: 727(Packet dropped - Policy drop), Module Id: 27(policy), (Ref.Id: _2722_qpmjdzDifdl) 3:3)
I have following Access rules:
SSLVPN => VPN from:10.123.10.100 to:10.1.1.0/24 allow
VPN => from:10.1.1.0/24 to:10.123.10.100 allow
Am i missing something?
Client <=> SSLVVPN <=> TZ370 <=> SITE-TO-SITE VPN <=> REMOTE SERVER
Thanks
Category: Entry Level Firewalls
Reply