Sonicwall goes offline but still working TZ500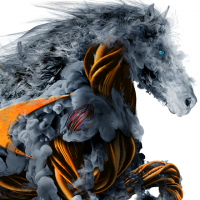 Alex112
Newbie ✭
Starts happening 2 months ago. The 1st symptom is VPN connection to another Sonicwall is not working (VPN Tunnel). Then access to Sonicwall over the browser is not working, and Can't ping gateway or SonicWall (same IP). RDPs on the site can be used only internally. The internet is working as normal, users don't notice unless they use RDP to another site or WFH and use RDP+NetExtender. The users on site can use the same LAN RDPs.
Quick fix: restart, then I have 3 to 5 days before it will happen again. Sonicwall support asked me to update to the latest OS, which I did last week. We have 3 identical TZ500 and it's the only one that acts like that.
We have licences for 24/7 support, Software n Firmware Updates, and Hardware Warranty. 
The support from SonicWall cant help. he remoted twice, every time he just clicked on random settings for an hour and that's it. No help here.
Category: Mid Range Firewalls
Reply