Access cable modem configuration interface over SonicWall firewall?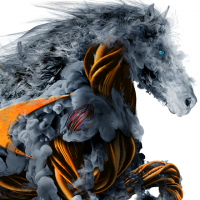 mikeblas
Newbie ✭
I've got a cable modem and a SonicWall firewall.
+ The cable modem is connected to cable, of course.
+ The network port on the modem is connected only to the WAN port on the firewall
+ The LAN port on the firewall is connected to a switch, which fans out to the rest of my network.
My cable modem has an administrative interface on 192.168.100.1. My LAN is numbered 192.168.0.x/255.255.255.0. The SonicWall's LAN port the default gateway for everything on my LAN.
Note that my cable modem is a plain old modem -- a Motorola MB8600, not any kind of router/access port/switch integrated device. The cable modem is in bridged mode. This model runs bridged-only, in fact.
I'd like to add a route to the SonicWall that lets me hit the admin interface on the cable modem. Seems like I also need to set some rules, or maybe even do NAT.
I've tried adding a route definition from "any" to the cable modem's address object, which is declared to be on the WAN port. But that doesn't work. Oddly, with that rule in place, I can not ping 192.168.100.1, but I can't hit it with http/s. Without that rule, I can neither ping nor use http/s to the address -- it times out.
How can I set up my SonicWall to take requests for 192.168.100.1 from the firewalled LAN and route them to the cable modem's address, pass the responses?
Category: Entry Level Firewalls
Reply
Tagged: