Help with Routing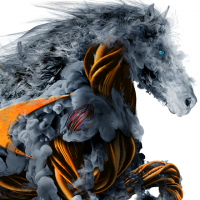 IanJ
Newbie ✭
Please refer to the screenshot below for the background to this.
So I have followed the instructions from the document that @preston referred to me, paying attention to points 2 & 3 in @preston reply.
So far I cannot connect to the sites that are locked down to our business external IP address across the VPN.
Using the Packet Monitor on the SonicWall I can see packets coming in from the VPN client but these are marked as 'Received'.
I understand these are packets received by the SonicWall but the SonicWall doesn't know what to do with them.
So I know the packets for the external site are making it across the VPN.
In the document that @preston guided me to, it mentions that a Custom access rule is not needed as it is automatically created by SonicOS, however I can't see an access rule that looks specifically like the one shown in the doc.
Creating my own custom access rules does not resolve the issue, having said that I'm not sure what I am doing here so it's entirely likely I'm not configuring the rule correctly.
Any suggestions as to how I should configure the Access rule or if it is needed.
What else am I missing?
Any suggestions gratefully received.
I assuming it's a routing issue but how would I go about debugging an issue like this?
Many thanks
Ian.
Category: Entry Level Firewalls
Reply