Soho sonicwall headaches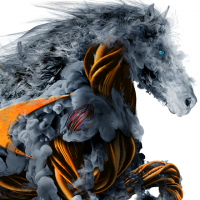 morris
Newbie ✭
Hi anyone have taughts on a remote site we have.
soho sonicwall router remote site setup with VPN to communicate data to our main site VPN setup to SCADA screen.
Also remote site allows connection with operator which is done with webgate client on his laptop. He will also loose communication with this one site.
For the past 6 months this remote site quits communicating, operator goes out to site
resets the router and it most times starts communicating. There are times when connection is tried on site with laptop
and unable to login to sonicwall.
Have had the intergrators look into this, they have so far been unable to fix these interruptions.
Have replaced the sonicwall router, have reprogrammed device, also updated FW.
And problems still happen.
Now for some info this site has has 6 remote sites and our main site which recieves the data.
This one site is the only one causing problem.
Iam in need a route to take to troubleshoot this issue, the customers are asking to change brand of router.
Which could mean that we may need to replace all our routers, if they dont work well with new brand router.
Thanks for any help.
ps- i may have to switch routers out before i get help if customer is really set on it.
Reply
Tagged: