Geo-IP Location only wrong on the Firewall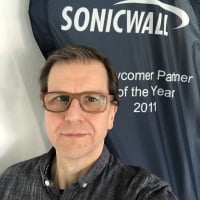 BWC
Cybersecurity Overlord ✭✭✭
Hi,
today I needed to access a Customer Appliance and couldn't get through. I checked my own Appliance and saw that the Connection got dropped because of Geo-IP Filtering. The IP was reported as Ukraine, but should be located in Germany.
I checked the Whois information and iplocation.net and all came back with Germany.
Next step would be to report this mislocation to SonicWall, but their own reporting Tool at https://capturelabs.sonicwall.com/m/feature/ip-reputation-lookup/ is returning the correct Country.
Does anyone experience this kind of issues lately? I checked on multiple Appliance Gen6 and Gen7, no difference.
Will open a ticket for that and hopefully get a competent TSR not wasting my time.
--Michael@BWC
Category: Mid Range Firewalls
Reply