connect 2 TZ 300 wireless-AC in different subnets and another question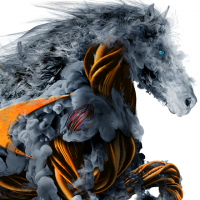 Drunkenpotato
Newbie ✭
Hey folks,
im completly new to sonicwall and the little exp. I have is with sophos so im really lost atm.
I have 2 TZ 300 wireless-AC Firewalls in a Building(im sitting 600km away), one in the 1st floor and one in the 2nd, both are connected to a Vodafone router.
A Problem is, if I connect to a PC with a LAN connection, I only can connect to the 1st Firwall and not the 2nd, in reverse its like when im connected to a Wifi, I can connect to the 2nd but not the 1st, so its kinda garbage setup but the colleague before left ,I was hired and now I need to fix it.
The subnets are 192.169.3.x (1st) and 192.168.5.x (2nd) and now my first question is, how can I set i up, that when im connected to the 1st FW, I can see the 2nd and reverse, atm its not possible to manage them perfectly.
And for my 2nd question.
I need to manage them from 600km away, here we have the subnet 157.116.236.x for LAN and 157.116.237.x for WLAN and VPN, how to I set them up, without connecting to a PC in the office 600km away, I just want to type in the ip 192.168.5.1 or 3.1 and can login, but I have no idea how to do.
I hope it was understandable.
Category: Entry Level Firewalls
Reply