create internet only vlan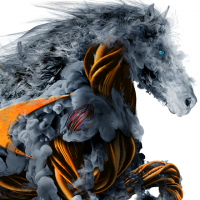 Alex73
Newbie ✭
I try to create an guest internet only vlan but can't get any internet traffic flowing.
I created a vlan X0:17 with dhcp and public dns setup and i can ping the tz-300 firewall using this vlan so connectivity to the firewall is working.
Steps i took:
In Network -> Zones I created a zone named Guest and deselected all check marks, so no auto generated rules are set up. As security type i choose Public
In Network -> Interfaces attached the zone to my vlan X0:17 and allowed ping as management
In Rules -> Access Rules created 2 new rules ( one for ip4 and one for ip6 traffic ) from Guest to WAN and allowed Any source to Any Destination with Any service ( Any, Any, Any )
Result: Using windows test machine i get an ip address with the public dns, i can ping to the vlan X0:17 but no internet traffic is flowing. Not by name or by ip.
What did i mis or did wrong ?
Category: Entry Level Firewalls
Reply