PUBlic IP ranges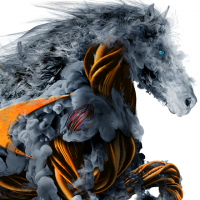 Chris_1986
Newbie ✭
Hi, new to the community and have rapidly been learning sonicwalls over the past 9 months.
I currently stuck trying to figure out an issue a client needs.
we have a sonicwall NSA 220 which is connected to the internet, it currenlty has a public IP range set up on port X3 which is portsheild to x2, which connect to 2 hosts servers,. which have public IP address assigned to them with multiple VMs with IP address within the range.
the customer has been given a new group of IP range, which we need to set up onto a 3rd host server, i have succesfully got the host server to connect to the sonicwall,. but the server isn't connecting to the internet.
using port X5 using the same zone x3 but set as static IP of 1.1.1.194.
ISP provided us with the 1.1.1.192/26
router 1 being on 193, router 2 on 195 and virtual IP of 194, usable range from 196 to 254.
When trying to diagnose what is happening,. it seems when i set the port X5 static IP address i am unable to ping the ISP router 1 one 193. but if i change the port X5 to portsheild of X3 then i am able to ping router 1 of 193.
I feel that this is a routing policy but im stuck as to where the policy needs to be applied
I have already got a NAT policy to allow 1.1.1.196 - 254 traffic to go to X1 (WAN port)
any help will be apprciated and apologise if any of my terminoloygy is incorrect of information is missing :D
Category: Entry Level Firewalls
Reply