Setting up HA on two NSA 2650's. Unclear instruction in guide.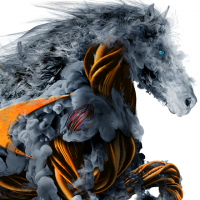 MattF
Newbie ✭
Under step 3 for the SonicOS 6.5 setup it says:
https://www.sonicwall.com/support/knowledge-base/how-to-configure-high-availability-ha/170503978252820/
"Check "Enable Virtual MAC". Virtual MAC allows the Primary and Backup appliances to share a single MAC address. This greatly simplifies the process of updating network routing tables when a Failover occurs. Only the WAN or LAN switch to which the two appliances are connected needs to be notified. All outside devices will continue to route to the single shared MAC address.
My question is what does it mean by "notifying" the upstream or downstream switches that are going to see both of these MAC addresses showing up on different ports. Typically that'd result in STP blocking one of the ports as it'd see it as a switching loop. Is that all that's required here is to let STP on those devices do its normal thing, or is there something else I need to do to "notify" those devices?
Any help appreciated!
Category: Mid Range Firewalls
Reply