How to swap out my SonicWall Equipment?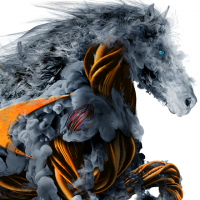 Liz
Newbie ✭
So I currently have the SonicWall TZ400 (Generation 6) and I am upgrading to the TZ570. So far I have updated the firmware on the TZ400, exported the configuration file and used the migration tool to conform the file to be ready to be imported into the TZ570.
From here can I just go ahead and import it into the TZ570 without it interfering with my current TZ400? (meaning is it going to import the IP assigned to my TZ400 as will or just the rules and objects?)
Once I get it imported into the TZ570 and I verify that it is all correct what is the next step? I cant seem to find anything anywhere. Do I just simply unplug the old firewall and plug in the new one and it should work fine? Or do I need to be logged into the TZ400 interface and make any changes there before plugging in the new one? I just want the transition to be as seamless as possible and I need the new device to have the same IP as the old one. Any help would be greatly appreciated.
Category: Mid Range Firewalls
Reply