Trouble getting multi-gig on a TZ670.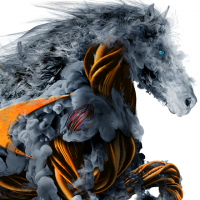 umber
Newbie ✭
I have a TZ670. I recently purchased a SonicWall 02-SSC-1874 SFP+ 10GBase-T Transceiver Copper RJ45 Module. I live in an area where Comcast/Xfinity is the ISP. We are subscribed to a plan that is (supposedly) to provide 1200 Mbps. We have their latest and greatest modem, which is set to bridge mode.
On the SonicWall, I have X1 and X9 configured as WAN zones. I have Failover & LB enabled as a Basic Failover with X9 being priority 1 and X1 being priority 2.
When I connect the modem to X1, I receive a link status of 1 Gbps Full Duplex on the Interfaces screen. However, when I connect the same modem to the Transceiver Module plugged into X9, I get only 100 Mbps.
I ensure to power cycle to modem when I switch between X1 and X9. And tried matching the priority 1 to the current connection (not that it should make a difference in theory, but just wanted to be sure).
When I spoke to Comcast about their modem, I asked if there was a specific port on their modems I should be using to receive the full 1.2 Gbps. The Comcast technician said it should not matter which of the 4 ports you use. I should get the 1.2 Gbps on any of them. I question whether or not that is true, but at this point I have to take his word.
I would assume I should at least get the same link speed on X9 as I would on X1. How do get the multi-gig speed on X9?
Thank you for any assistance on this matter.
Category: Entry Level Firewalls
Reply