TZ370 LAN and WLAN Bridged how to undo the Bridging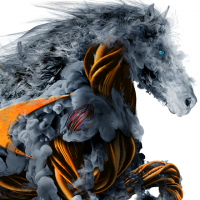 tessier5894
Newbie ✭
Community,
I have used the LAN to WLAN Bridged for over a decade, Once I updated to Gen 7 OS this feature started to show some strains but it has culminated for me with my Apple Home Devices not working consistently. There are a variety of issues but Support has told me that if I could back away from Bridged mode everything would be resolved.
So I am in the planning stages of doing this. Let me give a little about my network as background. I really just have 2 zones I am concerned about the LAN (X0) and the WLAN (X4 using a SonicPoint as my AP). The LAN has many devices on it which have Static IP already assigned, the WLAN using DHCP to get IP addresses for all devices. They are on the same subnet let's call it 192.168.14.0/255.255.255.0. I can see this when I select the X4 interface for Edit and it has all the bridging information (see below).
I believe my best course of action is to move the WLAN to it's own subnet, let's say 192.168.15.0/255.255.255.0. I could do this by using another TZ370 Interface like X5 to define this network. I would then power down the SonicPoint and connect it to X5 and power it back up.
So I have many questions.
1) Does powering off the SonicPoint, moving the network cable over to X5 the only thing I need to do in order to create a new Interface and Subnet?
2) How do I route between LAN and WLAN now that I am not in bridged mode? Is there an easy way to setup the access rules? Yes the WLAN machines need to see the LAN machines (one reason I did the easy think and bridged these networks together in the first place).
3) Am I missing something fundamental that this won't work? I do have a "Guest" access Wireless that I would have to recreate but I believe I know how to do that. It is a VLAN configuration.
Thanks for your community assistance.
TomT...
Category: Entry Level Firewalls
Reply