NSa 4700 (Gen 7 firewall) - Failed , Stalled & Incomplete Downloads (Intermittent)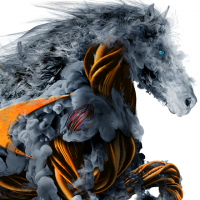 csukosd
Newbie ✭
Hello SonicWALL community,
My organization has just in installed a NSa 4700 (Gen 7 firewall) after configuration we have noticed one issue:
Some apps are having trouble reaching out for "automated" downloads (e.g. Microsoft teams installer, Autodesk installer) In addition a few IT Staff members have attempted to manually download applications from the VMware website and in this case the file will reach about 98% completion and fails then creates a corrupt or blank file. We also had a similar issue with Power BI but we have since located the target site and whitelisted it (Fixed). Installation of PowerShell Modules/Repository's hang as well. That being said; not all downloads do this. We believe this problem may have something to do with DPI-SSL. We have done differential testing on this issue by connecting to our guest Wi-Fi network which is on the same appliance but does not have DPI-SSL enabled for that zone. Looking at the logs we do not see any broken connections or anything glaring.
Thanks in advance!
Chris
Category: High End Firewalls
Reply
Tagged: