SMA 500v - Double login, one from inside the SMA?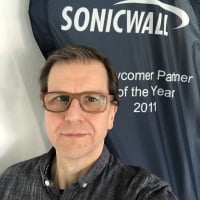 BWC
Cybersecurity Overlord ✭✭✭
Hi,
yesterday a friend with a SMA called me and reported that his 500v (10.2.0.1) is rebooting all the time.
It seems that user logins are counted multiple times and this causes the session handling and the whole system to freak out. This morning just one user was connected, but from her external IP address and from the SMA internal IP address (.151.64) eating up two licenses.
Any idea what can cause this? Is this a known problem with Active-Sync or reverse proxy connections? I never saw this with VirtualOffice / NetExtender only deployments.
--Michael@BWC
Category: Secure Mobile Access Appliances
Reply