Issues with administering Sonicwall through GVC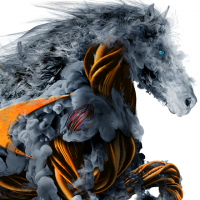 RussellEG
Newbie ✭
We are going through a process to remove remote WAN administration throughout our fleet and are logging in via the GVC instead. We are using Radius authentication rather than local accounts, and each person connecting is using OKTA for MFA. 'Users' are able to connect and work 100%. Admins are another issue. It appears that half the time this is successful, but often the GVC user name is replicated when trying to log in to the firewall via HTTPS - e.g., 'RusselEG' is auto-populated into the username field and cannot be changed, while the actual admin account is 'admin'. Note that I am past the "Administrative login is not allowed" portion - the Radius user group is in the Administrator group, and I can SSH to the LAN IP of the Sonicwall using the admin account. While I am sure that the ones that are failing are simply not configured correctly, I have been unable to identify the configuration step that is missing - in fact, I haven't been able to find configuration steps for this at all, and have been making it up as I go along.
Are there any docs on how to set this up properly?
The fleet currently consists of NSA 250, NSA 215, TZ 400, and TZ370 firewalls.
Russell
Reply