Is Content Filtering doing a slow side to not working for you? Are you sure?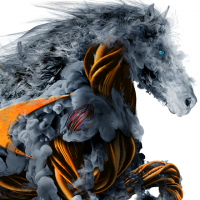 millia
Newbie ✭
Good morning. We have been having an issue that is spreading from machine to machine on our chromebooks that is blocking instruction. (Our students are using office.com online, and now they can't get to it.) It all appears to have started on March 10th. All of our machines have a last contact of that date. The error that starts then are:
Info   Sending query to CM: 'clientmanager.global.sonicwall.com'
Error   curl failed: error 35 (SSL connect error): 'error:14082174:SSL routines:ssl3_check_cert_and_algorithm:dh key too small'
Warning   Failed to send request to uri: 'clientmanager.global.sonicwall.com'. error 14
etc. This repeats over and over again.
This is happening on machines that are showing the correct policy, as well as machines that are not and show 'Built-In' instead. We do have lots of errors before that, involving curl timeouts to the various servers, but they don't seem to be wholesale breaking things- just a multitude of machines that need reboots so that things work with EPRS. Has anybody ever had to get SonicWall to prioritize your IP # out of the firewall so that things work well? The perpetual slowness makes me wonder.
If you haven't looked at a TSR recently, it might be a good idea.
In the past, I would say to people who asked that sonicwall is an okay solution. It works. It's not great to use, or exceedingly granular, but it works. This past year, my opinion has changed. I'm not sure if they plan to keep it as an offering, but if they do, I can't come to a conclusion other than the fact that they need to pony up for some more servers in what I hope is a cluster.
Category: Content Filtering Client
Reply