Configuration on the "Comprehensive Anti-Spam Service"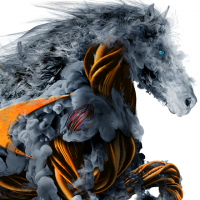 Julio
Newbie ✭
Hi, I hope someone can help me with any pointers on this.
The Landscape:
·        TZ500    SonicOS Enhanced 6.5.4.9-93n
·        Junk Store running on a Windows 2008 server. (Third computer that I have tried)
·        On premises Exchange Server 2016, running on Windows 2016, and on the same network as the junk store.
Issue: Whenever I enable the Anti-Spam service, I stop receiving external emails. Internals do work ok. I also can send external emails without any issues.
I noticed that the Junk store installs a web server and I have tried to access it http://localhost:10080/login.html however I get only a blank page. (Windows Firewall is disabled). I tried accessing that link with Internet Explorer, Chrome and Edge. Always a blank page.  
I have talk to tech support and have them take a look at my configuration but I think that the Comprehensive Anti-Spam Service it's either less used in the market or I need to talk to a more specialized level of support. In the past Sonicwall Support has been great and always able to resolve all my issues.  
Any pointers would be much appreciated. 
Best regards,
Julio
Category: Entry Level Firewalls
Reply