TZ270 VPN Tunnel Traffic Issues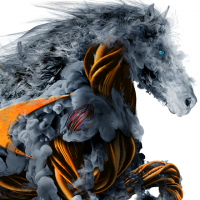 tedsch
Newbie ✭
I have two tz270 units that I am setting up to provide a VPN tunnel between sites.
Using 1 wan port and grouped interfaces to X0 for the LAN.
For testing they are both connected to a switch. Site A has a WAN of 10.10.10.4 LAN is 192.168.72.4
Site B has a WAN of 10.10.1.05 and the LAN is 192.168.73.4.
I have a VPN tunnel established between the units but no traffic is flowing between the units. The tunnel was created using a tunnel interface policy.
There is an address object created on each unit that is a zone VPN network type and refers to the network of the remote LAN address. also have a routing rules that is source any destination is the address object created referring to the remote LAN. Next hope is standard route and the interface is set to the the VPN tunnel interface.
Please advise of the next steps or if more information is needed to help me resolve this.
Category: Entry Level Firewalls
Reply