TZ 300 - Cannot login to Web UI - immediately get "Your login attempt has timed out"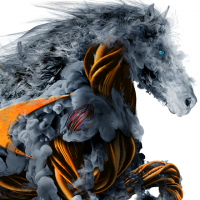 patch1970
Newbie ✭
Opening web management page flashes the login page, then immediately goes to
"Your login attempt has timed out. - Click here to try again."
I have attempted to login from the LAN as well as the WAN... I was able to get in once by using a saved username and password in the browser and pressing enter at the exact right time between fields being filled and it going to the login timed out.
- have tried with different browsers, different computers, from different neworks
- have tried in incognito mode/private browser windows (chrome, edge, firefox)
- the one time I was able to login, I upgraded the firmware to the latest as of today with the same result
- I am able to access from LAN via ssh
We have never modified any of the settings for  Customize Login Pages or Login Authentication.
*** submitted a support case 2 days ago and have not received ANY response
Category: Mid Range Firewalls
Reply