TZ600 - Problem with ACL Enforcement "Enable MAC Filter List" for accesspoint access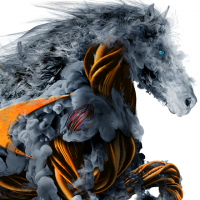 Archon
Newbie ✭
With the latest TZ600 Firmware, SonicOS Enhanced 6.5.4.9-93n I noticed my wifi setup is now broken.
I lock down the WIFI so that you have to know the SSID, WPA2 Password, and having the SonicWALL pre-programmed with each device's MAC address to ensure protection and rogue devices not connecting.
With the latest firmware I have to UN-CHECK (Turn Off) Mac Filtering. Otherwise the iPhones and iPads can no longer connect. I hide my SSID so I expect to have to type in the SSID and password. But now it still does not connect. I suspected it was due to the PRIVATE MAC the new devices enable, but even when I turn off MAC Filtering in the SonicWALL, disable PRIVATE MAC on the iOS device, I connect, to make sure the device's physical MAC connects. I re-enable SonicWALL MAC Filtering, then it drops and can no longer connect again. This used to work just fine going back to my tz170 enhanced and all devices up until now. Has anyone else experienced this? Can someone report it to SonicWALL?
Category: Entry Level Firewalls
Reply