Anyone setup ATT Fiber ADI UNMANAGED?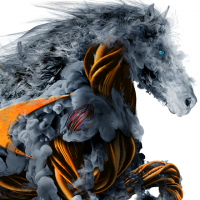 amamsama
Newbie ✭
I'm having a terrible time getting an ATT fiber connection setup.
Long Story short:
Adva Switch from ATT which is known as the Ethernet handoff and serves as the Demarc. It's got an SFP Fiber 1GB Module.
TZ670 connected to Adva switch using SFP Fiber 1gb as well, we have a link using port X8 to the Adva.
ATT gave us both WAN and LAN IPs (the LAN IPs have 5 usable). I've setup X8 for the WAN IP, no connection. I've setup X8 for the LAN IPs, no connection.
Based on some things I've read, there might have to be Static ARP entries, or possibly Routing tables, or VLANS, or a sprinkling of fairy dust... to get this to work.
ATT has been useless. Any help or input would be appreciated!
Category: Entry Level Firewalls
Reply