TZ 400 - losing configuration (partly)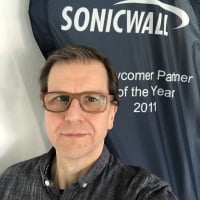 BWC
Cybersecurity Overlord ✭✭✭
Hi all,
yesterday I had a strange case with one customer deployment. All VPN connections (except GroupVPN) were gone, but the rest of the configuration seems to be intact.
Even the routes for the VPN Tunnel interfaces were still there (pointing to no Interface), but the Site-2-Site and Tunnel-Interfaces were lost.
Did anyone experienced something like this? I'am not 100% certain, but I guess it was on that specific appliance where users got lost for no reason as well in the past. Could this be a sign of a hardware failure? It's an appliance 2000 km away, not very easy to check on-site.
Running 6.5.4.5, but the users got lost IMHO with 6.5.4.4.
--Michael@BWC
Category: Entry Level Firewalls
Reply
Tagged: