Sonic wall routing vlans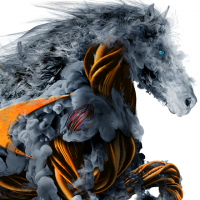 Cooper
Newbie ✭
Hello all!
I having a problem with a 5650 v6.5.
I have fairly flat network and I'm adding vlans. There are 4 non vlan's subnets and I'm adding 2 new vlan'd subnets. I want to do all the routing in the SonicWALL. I'm newer to the SonicWALL world. I'm coming from the cisco world.
I have added the 2 new vlan interfaces of a X1 port. X1:V7 and X1:V10. For starters I want all all networks to be able to ping those interfaces. Then once migration is done start to lock them down.
Details:
X1 10.10.10.1/24 NETA
X1:V7 10.10.70.1/24 NET7
X1:V10 10.10.100.1/24 NET10
X2: 192.168.100.1/24 NET100
X3: 10.10.30.1/24 NET30
X4: internet
X1,2,3,4 are all preexisting and working as wanted. I've added V7&10. From the console I see all interfaces locally and can ping them. Ping is enabled on all interfaces for troubleshooting. For troubleshooting I'll focus on connection from 10.10.30.0/24 to 10.10.100.0/24. Machines on 10.10.30.0/24 network can of course ping it's gateway 10.10.30.1/24 but cannot ping 10.10.100.1. I have added:
Route rule: Source:any Dest:NET10 Service:any app:any route:standard GW:X1:V10 IP int:X1:V10
Access rule: from:NET30 to: NET10 any, any, any, allow
Access rule: from: NET10 to NET30 any,any,any, allow
Machine 10.10.30.50 cannot ping 10.10.100.1, Traces just go in to lala land.
NET10 and NET30 are in the same zone
What am I missing. thank you.
Category: High End Firewalls
Reply