How to allow Wetransfer?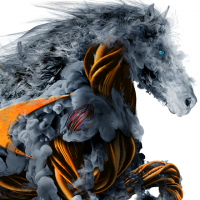 Simon_Weel
Newbie ✭
There's an article about blocking Wetransfer: How to block WeTransfer file upload/transfer? | SonicWall
I would like to know how to allow Wetransfer? It's a service we use to send large files. Thing is, all up/downloads are intercepted by Capture ATP. It turns out Wetransfer uses AmazonAWS. When an upload starts, the counter moves up - then it moves down a bit, moves up, moves a bit down etc. The file is sent in chunks and whet every chunk, it connects to a different IP-address at Amazon. And our TZ470 then happily sends the same file to the Capture ATP cloud service. Depending on how big the file is and in the amount of chunks it's uploaded, it could mean it's using numerous different IP's on the Amazon-side and hence, the TZ470 the same number of times to the Capture ATP cloud service.
It gets uploaded in the end, but it takes quite some effort on the TZ470's side. So I wonder how to exclude uploading of files with Wetransfer from Capture ATP? The above mentioned article uses a piece of the URL used to upload files ( /api/v4/transfers/) but it's pretty generic - I don't want malware sites using the same piece in their URL's to bypass scanning. The URL I see in the firewalls System Log starts whit this: wt-prod-s3asaservice-storm.s3.eu-west-1.amazonaws.com/prod-euwest1/blocks/
Question is, is this part solely tied to Wetransfer? Or is there another way to exclude a site from scannen?
Category: Firewall Security Services
Reply
Tagged: