MySonicWall Login not working (again)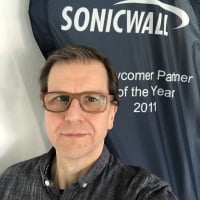 BWC
Cybersecurity Overlord ✭✭✭
@EnaBev @Micah could you please check whats going on, MSW Logon isn't working again, already tested multiple browsers etc. It seems to be related to a CloudFront 502 server error while accessing https://www.mysonicwall.com/muir/assets/i18n/de.json?ver= from the logon page.
502 ERROR
The request could not be satisfied.
CloudFront wasn't able to connect to the origin. We can't connect to the server for this app or website at this time. There might be too much traffic or a configuration error. Try again later, or contact the app or website owner.
If you provide content to customers through CloudFront, you can find steps to troubleshoot and help prevent this error by reviewing the CloudFront documentation.

Generated by cloudfront (CloudFront)
Request ID: c1CwlLWd9Zuil0weMO7ptJloj1WcXJFn3SO5AUNYDW9DuNvgrXNZaA==

As usual, https://status.sonicwall.com does not show any error.
Thanks.
--Michael@BWC
Reply