Configure TZ 400 VPN To Work When Source and Destination LAN IP Ranges (192.168.1.xx) are the Same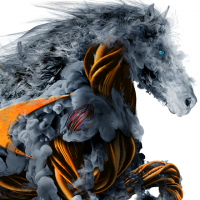 works2020
Newbie ✭
Time Warner/Spectrum now installs an unconfigurable cable modem that uses the 192.168.1.xx network. I've spent hours trying to find a way to configure the LAN IP from their cable modem to something other than 192.168.1.xx with no luck. They claim it can be done through their app which is not the case. Support is useless.
We're seeing more clients not connecting via RDP after making a successful VPN connection. We're using the Sonic Global VPN Client, then connecting to internal workstations through RDP. Another discussion is needed to discuss when and why this randomly stops for different users at different times. Meanwhile, when it does stop working, the fix we found was to change the home office LAN IP. Simple right, log into the ISP modem/router, and change the 192.168.1.xx to something else, like 192.168.168.xx and everything is back working fine.
Are there any changes I can make in the TZ 400 to address this? I know the Spectrum cable modem is the problem through extensive testing. Their cable modem does not notice the difference in the VPN IP and the LAN IP so RDP never connects.
Category: Firewall Management and Analytics
Reply