TZ670 NEW Install - Cannot ping devices on other X2-X8 ports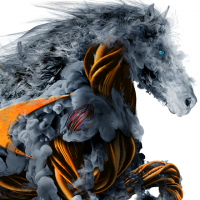 Archon
Newbie ✭
I just installed a new TZ670 today. For the life of me I could not ping another pc on the lan. They all could ping the SonicWALL gateway IP, but nothing else. I swapped back to the old sonicWALL and instantly could ping. Swap to the new one, and nothing.
I used the portshield group to group X0, X2-X8 to LAN (X0). It shows connected devices and link speeds.
Each PC could browse the internet. But Remote Desktop and ping wouldn't work. I disabled the software firewall in windows. Still no ping.
I looked at the settings for Firewall Access Rules for LAN -> LAN. They seem to match with a ANY ANY ANY for Source, Destination, and Service.
SonicWALL did away with support out of the box unless you bought the comprehensive service model. I spent 5 hours on this. Billable hours I could have charged more than what this TZ670 cost. I have 45 SonicWALLs registered so I'm not new to this. I tried changing firmwares. No change.
Anyone else had this problem out of the box? I'm tempted to just return this and tell my client to get a TZ600. I know they work just fine.
TIA,
Jim
Category: Entry Level Firewalls
Reply