NSM won't send emails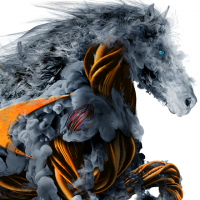 Douglas
Newbie ✭
I am trying to set up Notification in and I can't get it to work. I'm testing it by trying to send a two factor email for a user and I get "Internal Server Error" every time. Our exchange administrator never sees anything from the NSM server.
NSM 2.3.2-R12-H3 Soniccore Build (6.5.0-616) in a Closed network.
Microsoft Exchange server on the same network.
In Notifications
Mail Server (name or IP address) - IP of my exchange server
From E-mail address - [email protected] (dummy address)
Advanced settings are turned off.
In Log & Events
Time2022-02-15 10:29:09
CategoryNotification
Log LevelError
MessageSending TFA Token failed.
Message Time2022-02-15 10:29:09
Additional Log Data{"Certificate":{"Raw":"MIIDdzCCAl+gAwIBAgITMAAAA5S+.......(removed the certificate string to save space) ["http://vsrv060ca.ssd.fsi.com/CertEnroll/srv060ls.crl"],"PolicyIdentifiers":null},"Host":"10.253.54.105"}
Source IPNA
Tenant NameGlobal Default Tenant
User NameSystem
User RoleSystem
Request Idaeb08ebc-4915-4bff-bd26-1f5906f31b44
servicealertAndNotificationManager
Category: Network Security Manager
Reply