Configuring a USB 4G LTE key on TZ270 ?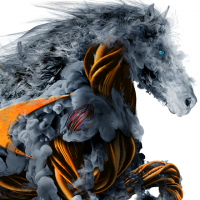 Fearless_Freddy
Newbie ✭
I'm definitely not new to SonicWalls but for the life of me I can't get a new TZ270 running 7.0.1 5050 code to allow me to setup a connection profile for the LTE USB key. The key in question is a known-working ZTE 833C key pulled from a TZ400. The TZ270 detects the key and properly displays its status in the WWAN page, but I don't see the good old LTE/4G branch where I would configure the connection profile. I have enabled wireless support (this is not a -W model TZ270) so now I see a 3G/4G/LET WWAN section under Access Points branch but its for SonicPoint/Soniwave APs which I definitely don't and won't have. So, what am I missing?
BTW, I HATE these ZTE keys, the manufacturer configured it to only use the 192.168.0.0/24 subnet with no practical way to change it... talk about absolute idiots...!
A frustrated smart-ass....
Category: Entry Level Firewalls
Reply