Not fully recovered from Microsoft VPN-negating updates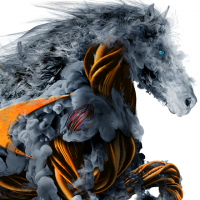 Jeff_L
Newbie ✭
Sonicwall TZ270

SonicOS 7.0.0-R906

ROM 7.0.0.9

Prior to the Microsoft KB5009543, KB5009566 updates, I had my Windows 10 L2TP VPN connection to my TZ270 firewall working exactly as I wanted it: an "all secured gateways" connection that enabled me to simultaneously connect to the network of a client while surfing the web with the firewall IP as my IP address (I didn't want a split tunnel connection).

I only need the network connection periodically and temporarily. When I was connected previously, I could browse the network and open Outlook. All I used were Microsoft parts – when I wanted a connection, I just clicked on the VPN icon in the Windows network pop-up; when I was done, I just disconnected it.

Then came the Microsoft updates that made it impossible to log in.  This issue was supposedly fixed by Microsoft update KB5010793, which I installed right away. I could log in again, but now the network connection part was gone. The ipconfig settings look the same as before, and I can surf the web with the firewall IP as my IP address, but I can't access anything on the network. When I ping a network address, the address gets resolved, but all of the four ping attempts fail. 

Is there something else amiss that that second update didn't correct? Is there anybody else running my desired configuration from a currently updated Windows 10 machine or who can try setting it up temporarily? I want to know if it's still possible to connect like this.

Category: Entry Level Firewalls
Reply
Tagged: