Connect to a remote Side over VPN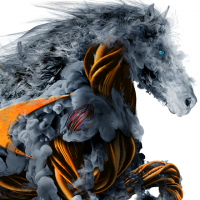 frank123
Newbie ✭
Hi
i have the following issue:
A costumer of me has differnet remote sides. one in europe, one in Amerika one in south america.
Different User are connected on the remote firewall with the GVC Sonicwall VPN Client. The DHCP Server is the internal AD DHCP Server and it is working fine. The user connect becomes a IP from the internal dhcp server and can connect to the differnet side's. from america to europe etc. now the costumer wants to have a deticated ip range from the vpn clients ( not anymore the internal dhcp server). i reconfigured the DHCP server from the sonicwall that the client becomes now a deticated ip range ( comes form the DHCP Server from the Sonicwall). That works, user connect, becomes a ip from the sonicwall dchp server and can work, but he can not connect anymore the the remote location, name resolutions works, but no connection anymore, i read some articel about it, but it does not solve my issue. did somebody konw, what i have to do that the client form america can connect after he becomes a ip from the america firewall to europe, do i have to setup some firewall rules, that these ip can connect over the vpn tunnel to the remote location ?
Thanks for your help
Category: Mid Range Firewalls
Reply