Sonicwall DPI-SSL Certain Sites - Self-Signed Certificate Error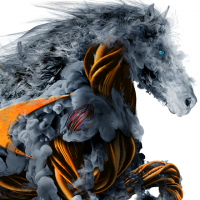 MacGyver
Newbie ✭
TZ-370 SonicOS 7.0.1-5030-R2007
This issue has been replicated using two different Sonicwalls on different ISPs.  DPI-SSL is enabled, and the Sonicwall DPI-SSL certificate is loaded in the Trusted Root Authority on the workstations as well as in Firefox.
If you go to most any secure site, you will see the secure site icon in whatever browser you're using, and it will indicate that the certificate in use is the Sonicwall certificate, just as it should be.  However, there there are sites like:  https://www.intitleclosing.com
IfI try to go to that site from at least two different Sonicwalls, I can get there fine with DPI-SSL disabled, but when enabled, it will cause:
www.intitleclosing.com uses an invalid security certificate
The certificate is not trusted because it is self-signed.
If I go to view the certificate error, I will see a certificate for *.intitleclosing.com and one for SonicWALL Firewall DPI-SSL.
Now if I go back there with DPI-SSL disabled, the certificate shows valid and issued by DigiCert.Other sites work just fine. 
Anyone seen this?
Category: Entry Level Firewalls
Reply