Global VPN Client Connects and Receives IP but does not see local HOST(s)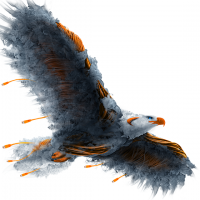 RangerRik1
Newbie ✭
I have a client running a TZ-SOHO with a global VPN. There is a windows 2019 PDC Server on the LAN running DHCP/DNS.
The VPN has traditionally been working. Recently we moved the server and firewall to another room but I don't think that is an issue. Network interface configs and wiring looks good.
Suddenly the remote global vpn user cannot connect to the server through the VPN. I installed GVC software on a test computer at my shop and I get the same result: I authenticate and connect to the VPN just fine. And I opened a command prompt and I see the virtual VPN NIC is receiving a LAN ip and the DHCP/DNS is appropriately the windows server. However, I cannot PING the server nor any internal ip except the sonicwall (gateway). I cannot HTTPS into the sonicwall (but thinking SonicWALL might deny https across the vpn by default?).
I re-ran the global vpn wizard on the sonicwall. It also has the latest firmware. All settings look good. I went thru this tech article: https://www.sonicwall.com/support/knowledge-base/unable-to-access-hosts-behind-sonicwall-firewall-when-connected-through-gvc/170503602015632/
I'm really at a loss... any suggestions? Thanks.
Category: Entry Level Firewalls
Reply