Unable to connect to subdomain webserver with TZ300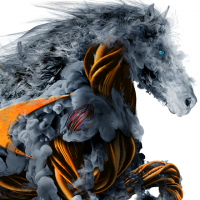 HaRD
Newbie ✭
Hello everyone,
recently I've bought myself for steal-deal used TZ300 series firewall for my homelab. However, ever since installing this new firewall unit into my network, I do have two issues and after setting port-forwarding for my web-server VM, I am unable to reach subdomain on that server.
On previous setup, with ASUS RT-AC1200G+, port-forwarding works flawlessly and I am able to reach main website on www.mydomain.cz and subdomain service site on www.service.mydomain.cz ; with TZ300 I am able to reach only the main domain website, even though both sites lies on the same server. Any ideas on what might be the issue? Internal server IP: 192.168.1.100, port-forwarded ports: 80, 443.
TZ300's DHCP server is working even on WAN port, which is something I really do not want. Any easy way to restrict DHCP service for LAN ports only? I may also just use the DHCP service on my 1200G+, or install DHCP server on one of the Windows server VMs, but thermal pump web interface is kinda not working on this one, so just curious if this is something that can be resolved easily.
And also, got third question (not issue with this one, just curious); what is port labeled as "Console" being used for?
Thank you in advance for any kind of advice.
Category: Entry Level Firewalls
Reply
Tagged: