100% CPU (1 Core) usage of SonicWallEnforcementService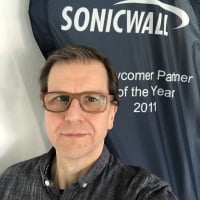 BWC
Cybersecurity Overlord ✭✭✭
Hi all,
what is it with Capture Client (Advances) and the grubbing of CPU time?
In older versions WebProtectionService was annoying because it consumed 100% CPU time of all cores avaiable, for no reason and occassionally.
In 3.0.11 the SonicWallEnforcementService is consuming 100% of a single CPU core most of the time without obvious reason? Why is that? Anyone else having this?
There is no Firewall Enforcment enabled in the Polcy, only for the CaptureClient Tenant/Group. The CaptureClient is in the state (Device Status) of "Connecting" for no reason most of the time, maybe these two circumstances are related?
I'am talking macOS 10.15.4 if it matters.
--Michael@BWC
Reply