7th Gen - Single threaded performance experiences?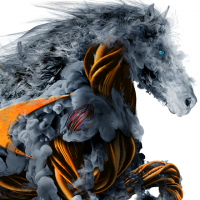 TX_IT
Enthusiast ✭✭
Howdy!
Our current non-TZ series deployments include an NSA 4600 HA pair and an NSA 2650 HA pair, with the 4600 approaching 5 years in age. The 2650s are a hair over a year old, and we specifically avoided SonicOS 7 for that deployment late in 2020 since it was so new and didn't want to deal with any uncertainties at the time.
However, now that another year has passed, we're weighing whether or not to make a jump to an NSA x700 to replace the 4600s in 2022 or just renew services for another year. On paper it looks like the 7th Gen hardware makes a pretty big leap in performance. It even has me questioning whether the 4700 would be overkill at this point.
Does anyone have any real world experience on what single-threaded speeds are possible on the 2700, 3700, or 4700 with all security services and/or DPI-SSL inspection?
Thank you!
-Jim
Category: Mid Range Firewalls
Reply