Can I segregate 3 VMs within a single DMZ so they cannot see each other?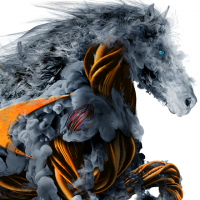 JMM
Newbie ✭
Good day, folks.
I have a TZ370 (OS7) for my home use. I created a DMZ, and I have 3 Windows VMs in this DMZ.
Through my TZ370, am I able to prevent those 3 VMs from seeing each other?
I've experimented with setting up 3 DMZs, each untrusted, and placing each of those VMs in their own DMZ. When I do this, none of the VMs can see the other 2 VMs, which is exactly how I want it. But this method is taking up 3 ports.
I would like, if it's possible & simple (as I'm not a firewall person), to accomplish the same segregation between the 3 VMs, but within a single DMZ. Is this possible, and how would I go about setting up my TZ370 to do so?
Thank you in advance & be safe,
John
Category: Entry Level Firewalls
Reply