UI Glitch with Disabling Rules - TZ 270 SonicOS 7.0.0-R906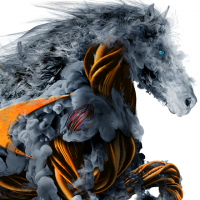 oldfriend
Newbie ✭
Hi everyone, I just wanted to share my recent encounter with a glitch (?) issue on the SonicWall UI and an unexpected setting change.
Two days ago the company informed they couldn't connect to the internet. I checked everything, and then we assumed the SonicWall had a hardware issue. No change had been made until that moment, and the weird thing was that clients could get DHCP and DNS just no internet. So we managed to get an old appliance running while this new TZ270, firmware version: SonicOS 7.0.0-R906 - installed six months ago, was put aside for diagnosing.
Called the support, and at the end of a long call, we found out that the default rule for LAN -> WAN (any-any) was set to "deny" instead of "allow". But the strange thing is when you go to the first screen before clicking on the edit rule, it shows "allow" - you can see a snapshot with an example. So you would only see it denied if you click to edit.
After that, the issue was fixed.
And just brainstorming with the tech support after all this, we guess:
As we upgraded from TZ215, firmware 5.0.5.6 to TZ270, firmware 7.0.0-R906. At that time, I didn't know about the migration tool, so what I had in my hands was another TZ400 with firmware 6. x.x. and I couldn't go straight from 5. x.x to 7. x.x, so I went TZ215 -> TZ400 -> TZ270. The bug happened because of all these conversions (?).
Well, it worked fine for six months, but the tech support said he found similar issues even after a year of use.
Category: Entry Level Firewalls
Reply