SonicOS 7 Stable? Lots of Problems with NSA4700 SonicOS 7.0.1-5023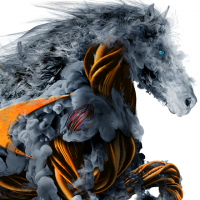 zeroPatch
Newbie ✭
Good day and happy new year together. I hope you have a healthy 2022, not only in terms of Corona, but also in terms of the ever-growing number of security vulnerabilities. 
We changed our Sonicwall firewall cluster from a NSa 4600 to a NSa 4700 in the summer of 2021. This was accompanied by an upgrade of SonicOS 7, which brought a lot of difficulties with it. 
When activating the StateFull HA, the primary Sonicwall forgot its configuration. When activating the GEO IP Security Option, the entire Internet went down. 
These are all fatal errors in our eyes.
But we need to move forward here. We also want to enable security features like DPI-SSL, GEO-IP, Botnet Filter, App Control. But we don't dare to do it, because we don't know how the firewall will react. 
Currently we have installed the firmware SonicOS 7.0.1-5023-R1828. 
Firmware 7.0.1-5030 is currently available.
Do you also have problems with the new SonicOS 7? Can we install the firmware, hopefully it is more stable than the previous one. 
Translated with www.DeepL.com/Translator (free version)
Category: Mid Range Firewalls
Reply