HA Licencing and Patching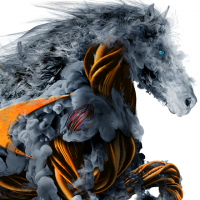 johnoatwork
Newbie ✭
Hi Community
I'm setting up HA on a pair of SM 9400's and I was hoping someone could clarify a couple of things for me. 
The first is in relation to licencing additional services not included with the appliance (e.g. AV). As I understand it: 
Active/Active Clustering: Licence required for both firewalls. 
Active/Standby mode: Licence only required for the master
Active/Standby mode with Active/Active DPI: Licence only required for the master
Is this correct?
The second is about patching. The SM 9400 has 4 x 10GB SFP+ ports. I'd like to use 3 of these for WAN, LAN and DMZ.
Does having only one free 10GB port limit high availability modes I can use? For example, I expect Active/Active DPI will need a dedicated 10GB connection between the firewalls to transfer data for processing, which means other connections such as the HA Control Interface can only be 1GB. Will this work? How about for Active/Active Clustering?
Appreciate any advice.
Category: High End Firewalls
Reply
Tagged: