Migration tool not assigning correct interface to name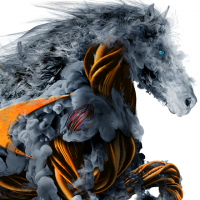 Lancorp
Newbie ✭
2nd time using the Sonicwall Online Migration tool. Both times are migrating new clients that I have no hand in the original configuration. The first was an NSA --> NSA that went well. This time, it's an NSA 220 --> TZ 370.
Now, I know that the migration tool says not to migrate Gen 5 to Gen 7. But it doesn't say not to migrate Gen 5 to Gen 6 or Gen 6 to Gen 7 so I did a 2-step migration from NSA 220W to TZ400, then TZ400 to TZ 370. I mapped the ports correctly (only using X0 and X1).
After uploading the new settings to the TX370, no traffic was getting to the internet and the log showed that packets were being dropped because of error "policy not found for packet on Zones(LAN -> WAN).
Hmmm...
In looking around, I saw the Firewall policies were messed up. The policies from LAN->WAN showed LAN(X0) to WAN(X0). Wait? They can't both be X0! Why did the configuration assign X0 to the WAN? So I went through the couple of outgoing rules and change WAN(X0) to WAN(X1). Bingo! Internet works. Then, WAN -> LAN had same thing -- WAN(X0). Jeezus.
So two questions, why is this happening when I correctly mapped the ports during each stage of the migration?
And second, some rules have "WAN" and some have WAN(X0). What's the difference? We only have one WAN port. Can I change WAN(X0) to WAN?
Oh, one more thing -- the old NSA220W had WIFI and a zone WLAN. This TX370 does not have wireless but the WLAN Zone seems to have been migrated along with all the rules. Should I just leave it or delete it and all the policies/rules?
Category: Entry Level Firewalls
Reply